If you have a WIN 2012 R2 server, which is on a local LAN, and during (any) installation gives the error of not being able to download from https://go.microsoft.com, do the following :
1. Set gateway on server
2. Set proxy on system and under IE
If that does not help :
3. Disable IE (it can not be uninstalled) :
From cmd :
dism /online /get-features
dism /online /disable-feature /featurename:Internet-Explorer-Optional-amd64
Deployment Image Servicing and Management tool
Version: 6.1.7600.16385
Image Version: 6.1.7600.16385
Disabling feature(s)
\\[=====================100.0%=====================\\]
The operation completed successfully.
Restart Windows to complete this operation.
Do you want to restart the computer now (Y/N)?Y
Good link.
4. Install for example FireFox, and set proxy in it, and set it as default browser.
If this does not help turn off security settings through Server Manager :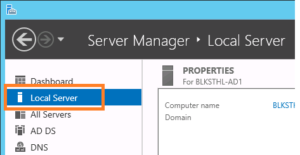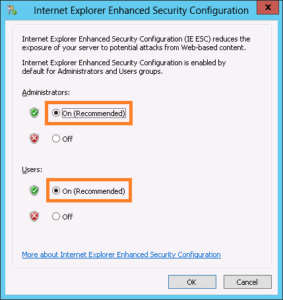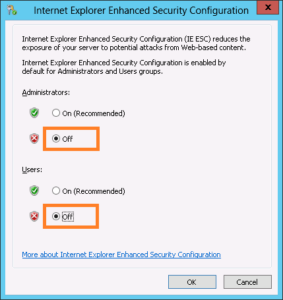 Good link.